EXPORTS & SHIPPING
For several years now, URCEL has chartered ships for the export of roundwood in bulk to the Asian market.

The growth has been sustained, reaching a chartering rate of 1 vessel every 25 days. We have exported more than 1,500,000 tons.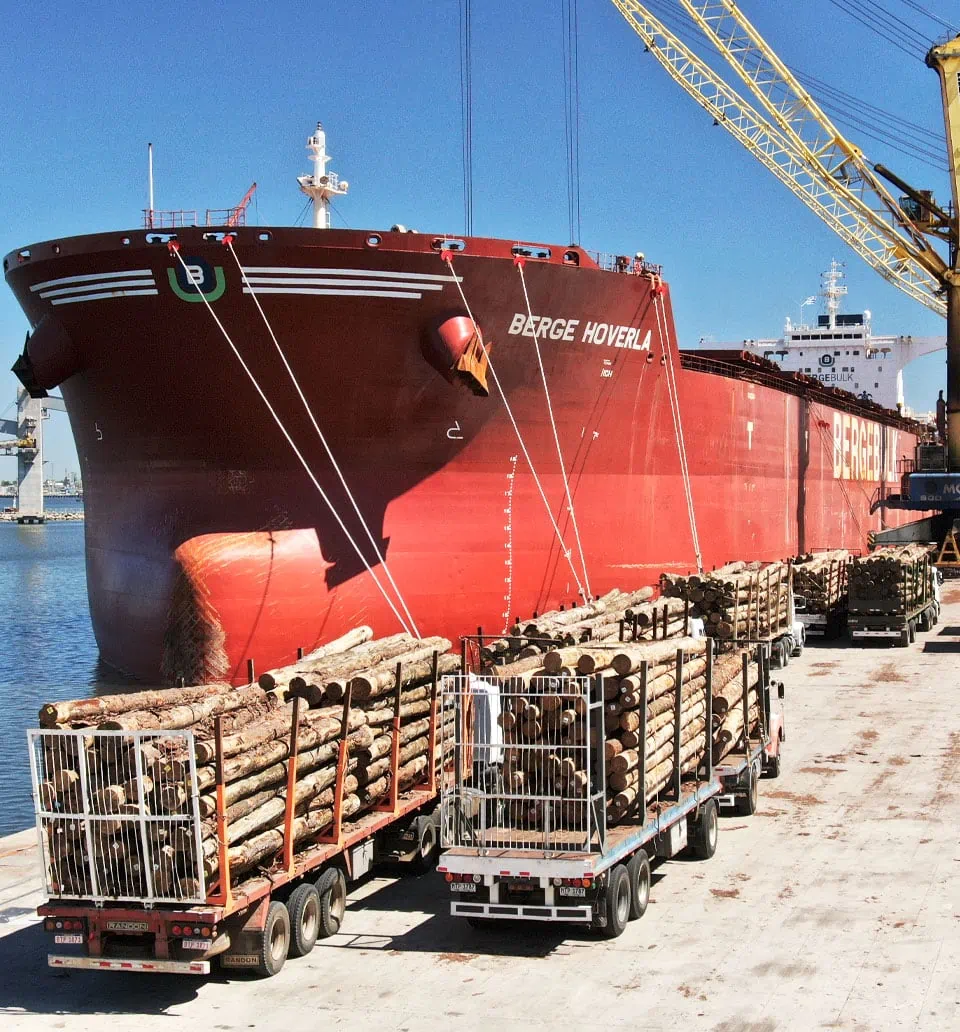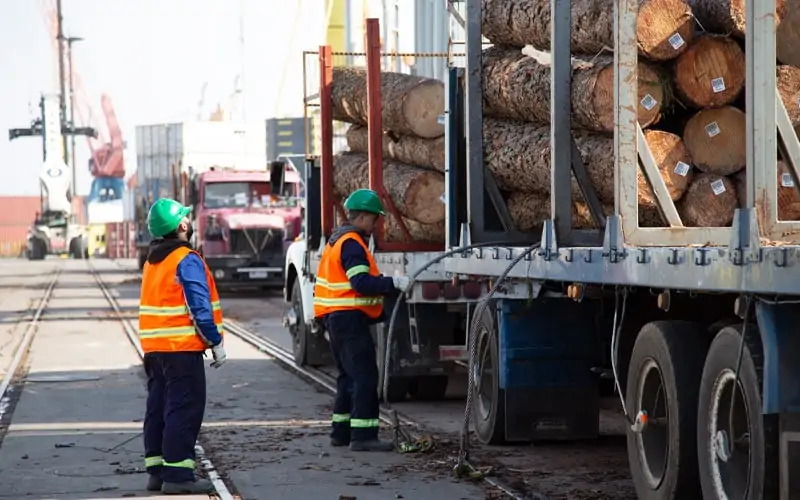 We manage the whole process: From the bush directly to the customer in Asia.
We have the capacity to guarantee the long-term supply of rolls to international buyers.
Our experienced Shipping team has achieved preferential agreements with the main shipping lines in the world with very competitive ocean freight rates. This is complemented by a port logistics team that ensures very efficient vessel loading, with excellent stowage factors and good cubage.
The commercial team, led by shareholders, has been working for several years in the Uruguay and Paraná river axis (in the Argentine Mesopotamian area) and travels extensively to the Asian market to strengthen close ties with customers in that market. This has opened up the Asian market for the region's forest products. International sales agreements have been reached through brokers and direct clients, mainly in Asia.
The focus of the commercial area is especially in two areas:
– Market research and new business development.
– Customer services.
Export document management is completely in house for all exported production. This allows us to maintain a close relationship with our clients and to comply with the requirements and deadlines for all documents.
Our markets continue to expand, and our experienced Export team prides itself on fostering long-term relationships based on integrity and honesty.