STOCKPILE LOGISTICS
The stockpiles are critical for the effectiveness of the bulk roundwood exporting industry, therefore, the proper management of these transition nodes between the forest and the ship are key for a correct identification and classification of the exportable product and therefore an efficient ship loading.

Trucks and trains can be unloaded quickly at our facilities.
They have: their own scales; adequate areas for unloading and subsequent classification by type and length; space for labelers to move quickly and safely; and finally they have the capacity for the timber to leave the port quickly and easily when loading the ship.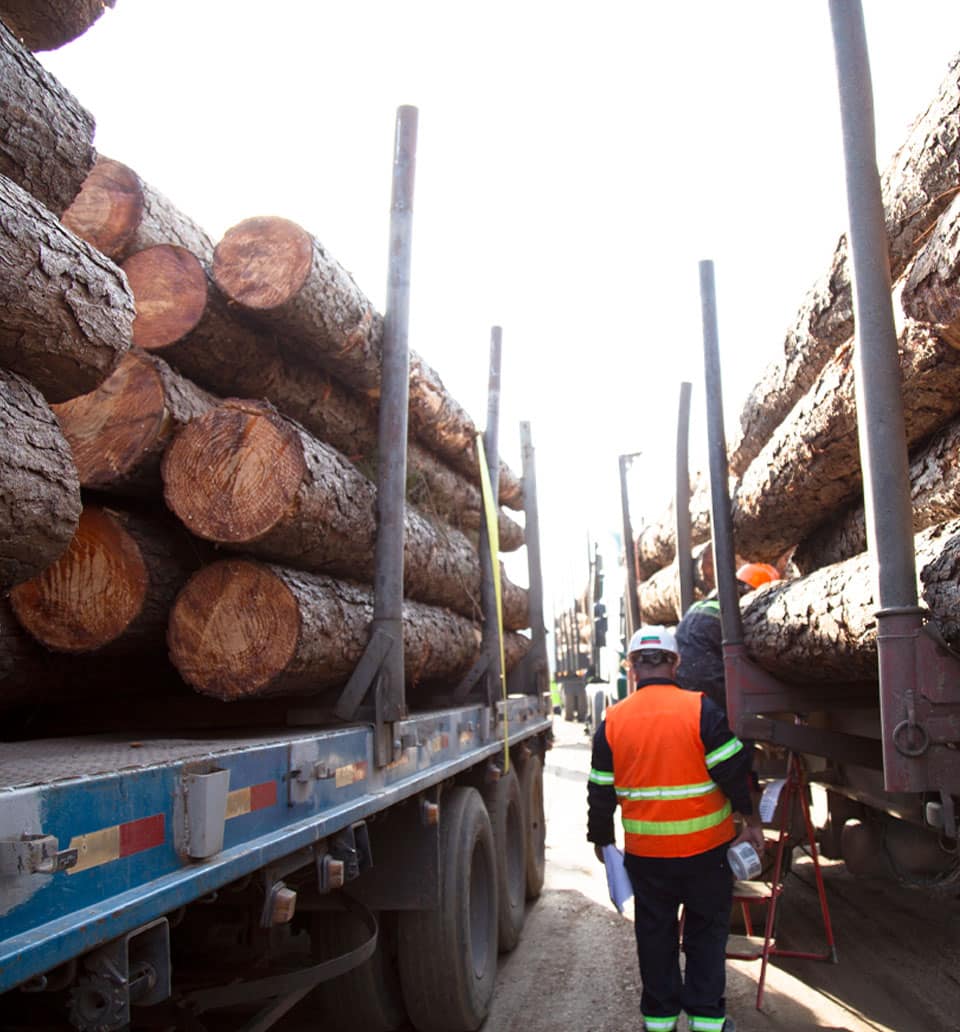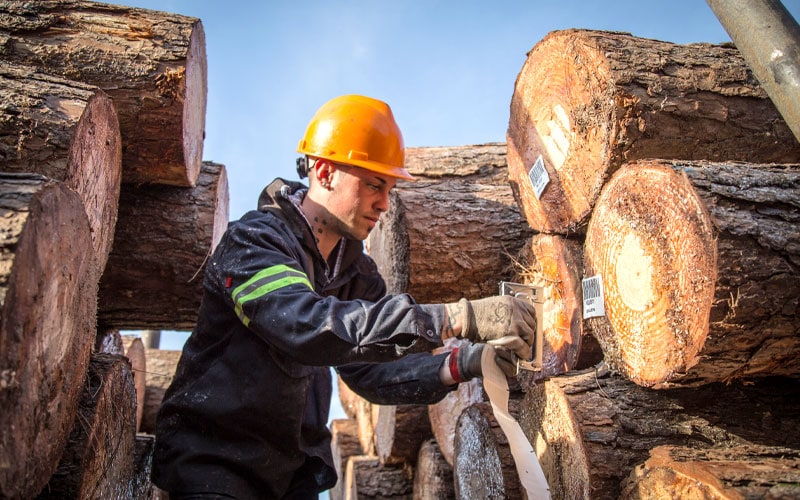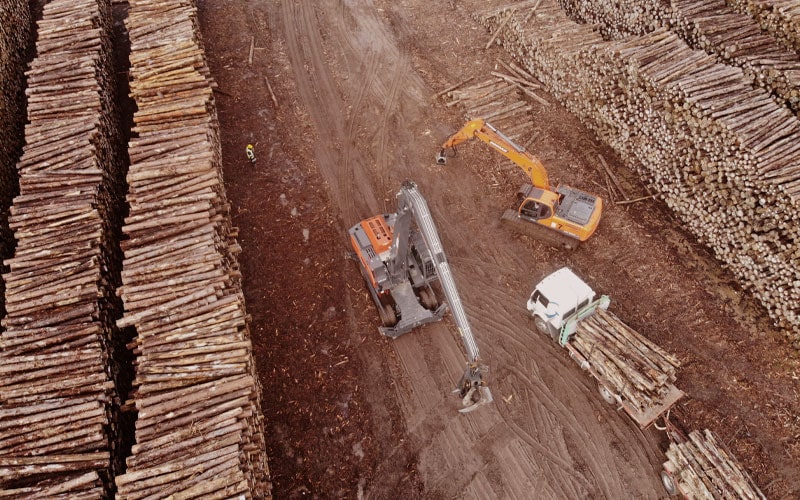 For this purpose, we have state-of-the-art equipment and machinery to ensure efficient storage management.
Labelers have the necessary portable equipment to measure and label with a QR code each of the rolls arriving at the storage facility, thus achieving precise traceability for local and destination control, as well as ensuring accuracy in the storage plans.
And finally, as the basis for all this physical management, we have a platform specialized in forestry logistics, located in the cloud, for the management of all the information on income and expenditure of the stockpiles. This assures us of real time export stock and packing data at the time of ship loading.
Because available areas within ports for timber storage are a constraint, all of our off-port storage facilities are located in the vicinity of the ports or in the port itself.
STORAGE AREAS (PORT AND OFF PORT)
RAILWAY STATION OF:
SANTO TOMÉ: 15 HÁS.
TAPEBICUÁ: 3 HÁS.
VIRASORO: 3 HÁS.
CONCEPCIÓN del URUGUAY: 12 HÁS.
Port
Off-shore stockpiles
PUERTO IBICUY: 15 HÁS.
HOLT PORT
SANTA LUISA (EXTRAPORTUARIO)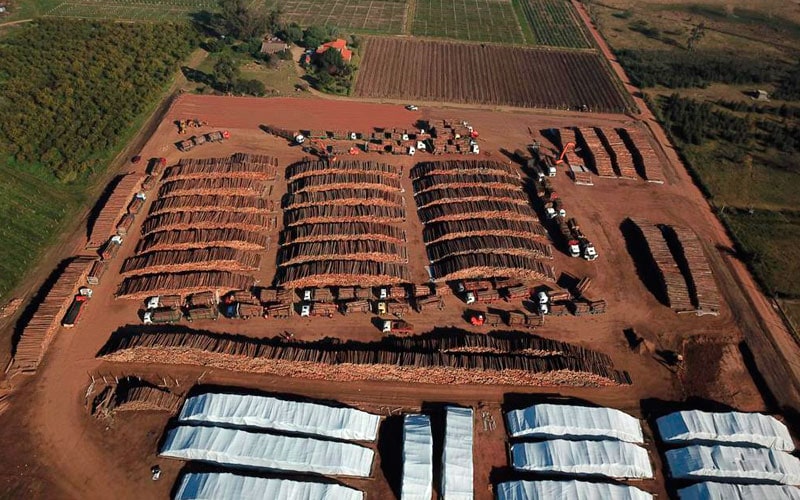 TOTAL STOCKPILING CAPACITY: 100,000 TONS (3 FULL VESSELS)